All In For Ann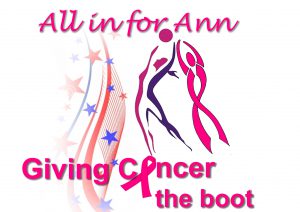 On 14th July 2014 Ann Daly passed away after a eight year battle with cancer. A tireless community worker, Ann served the Ladies Gaelic Football Association in Armagh extensively and most recently served as the County Secretary. Ann is survived by her Husband James and children Katie, Megan and Ryan.
All in for Ann is a memorial Charity event to raise funds and awareness for the ongoing battle against cancer. Dromintee GAC will host a Ladies Football game between Ulster and the Rest of Ireland at 7pm on Saturday October 3rd, featuring the best footballers in the country. The evening will be the culmination of several fundraising initiatives and will offer various opportunities for people to additionally support the charity work.
Central to those efforts will be Ann's husband James and daughters Katie and Megan shaving their hair on the night to highlight the struggle that many cancer sufferers face. Both girls' hair will be donated to the Little Princess Trust and James will also shave his daily increasing beard.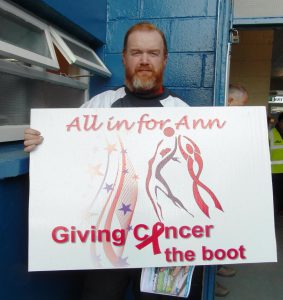 For more information on the AI4A event, the continuing fundraising & awareness initiatives or to help in any way, please contact us via any of the following:
allin4Ann@gmail.com
https://www.facebook.com/pages/ALL-in-for-ANN/1568026783430311
@allinforann
All donations gratefully received via Donations