Queen's honour Dessie Ryan with GAA Hall of Fame award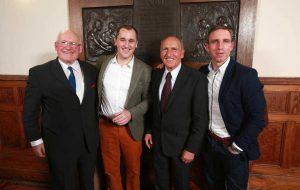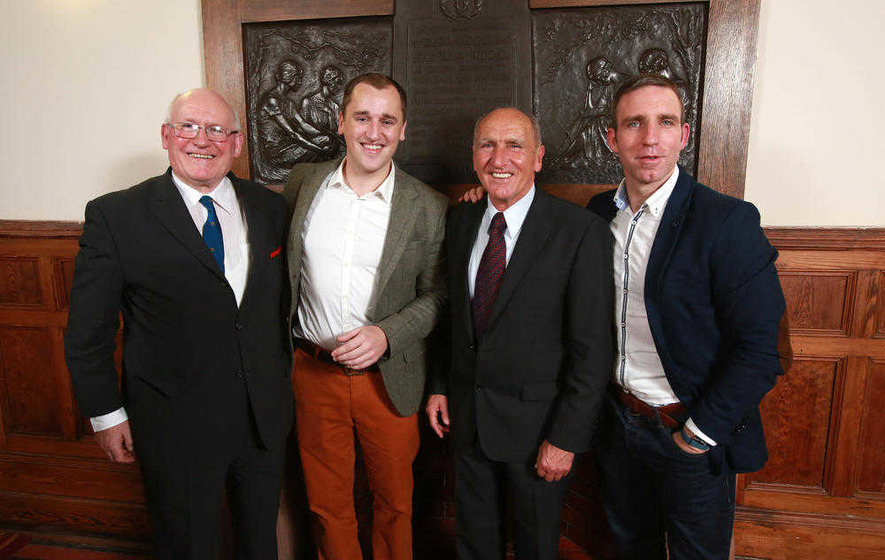 QUEEN'S University will honour one of its most respected and popular GAA figures with a special presentation to Dessie Ryan.
The Tyrone man will be inducted into the QUB GFC Hall of Fame as the second recipient of the Paddy O'Hara Medal of Honour at a dinner to mark his achievements and service to the GAA and the university.
Dessie managed Queen's to Sigerson Cup successes in 1990 and 2000. Ulster GAA President Martin McAviney will join guests for the event which will be hosted by the Queen's GAA Past Members Union.
This award was first presented to Sean O'Neill in 2013 and was commissioned by the Past Members' Union to honour the name of the late Paddy O'Hara, who guided Queen's to their first Sigerson Cup triumph in 1958.
Paddy coached QUB teams for almost 20 years and was the founding Chairman of the PMU in 1990.
Dessie was a noted young player with Tyrone before he departed for New York in 1958, where he would serve for many years in the NY Fire Department.
He won a National League title with the exiles in the sixties and upon his return to Ireland, he guided Ballinderry to county and provincial honours and Ardboe to a Tyrone Championship.
His association with Queen's came about in late 1989, mainly as a result of an approach from his old friend Sean O'Neill. Against expectations, he led the team to a Sigerson title in his first year as manager.
Dessie returned to coach Queen's in 1998, and having claimed the Ryan Cup the following year, his side were crowned Sigerson champions in 2000.
While he is still associated with Ballinderry teams, of late Dessie has competed at national and international level of veteran athletics alongside his good friend Patsy Forbes.
The former Queen's coach left an indelible mark on many of the players that passed through the university, including All-Ireland winners Philip Jordan, Aidan O'Rourke, Paddy McGrath and Enda McNulty.
In an interview with the Irish News last year, three-time All-Ireland winner Philip Jordan summed up the impact Dessie had on his early career.
"I played under Dessie for about five months and I learned more about the game in those five months than I did for the rest of my career. Without Dessie I would never have played county football. He was the man who taught me everything," said the Moy clubman.
Aidan O'Rourke, now development officer at Queen's, echoed Jordan's sentiments.
The 2002 All-Ireland winner said: "Every time Dessie speaks there's a pearl of wisdom. He would talk about your positioning and where you tackle from, just tiny little things that he obviously sits down for hours and thinks about.
"He was just so good at tying all that into a gameplan. You were getting all this individual tuition about your role in the team.
"He was like Mr Miyagi in The Karate Kid. All of a sudden, when he was putting gameplans together, you understood all the little things and why he was coaching you those little things. It fitted the whole plan. It was almost as if you didn't realise until the end."
John Devaney, QUB GAA PMU chairman, said: "It is a welcome opportunity to honour a man who is held in great regard within and beyond the university with our highest accolade.
"Dessie is an important part of the fabric and heritage of Queen's, and players who were coached and tutored on the fields of play with Queen's and other teams will testify to the impact he has had on them."
Tickets for the dinner on Friday December 11 (7pm) at Queen's are on sale at £40 from the Queen's PEC at 02890 681126 (please quote Paddy O'Hara Medal Dinner) or from John Devaney at 07793 130417.