2015 Cormac McAnallen Medal Awarded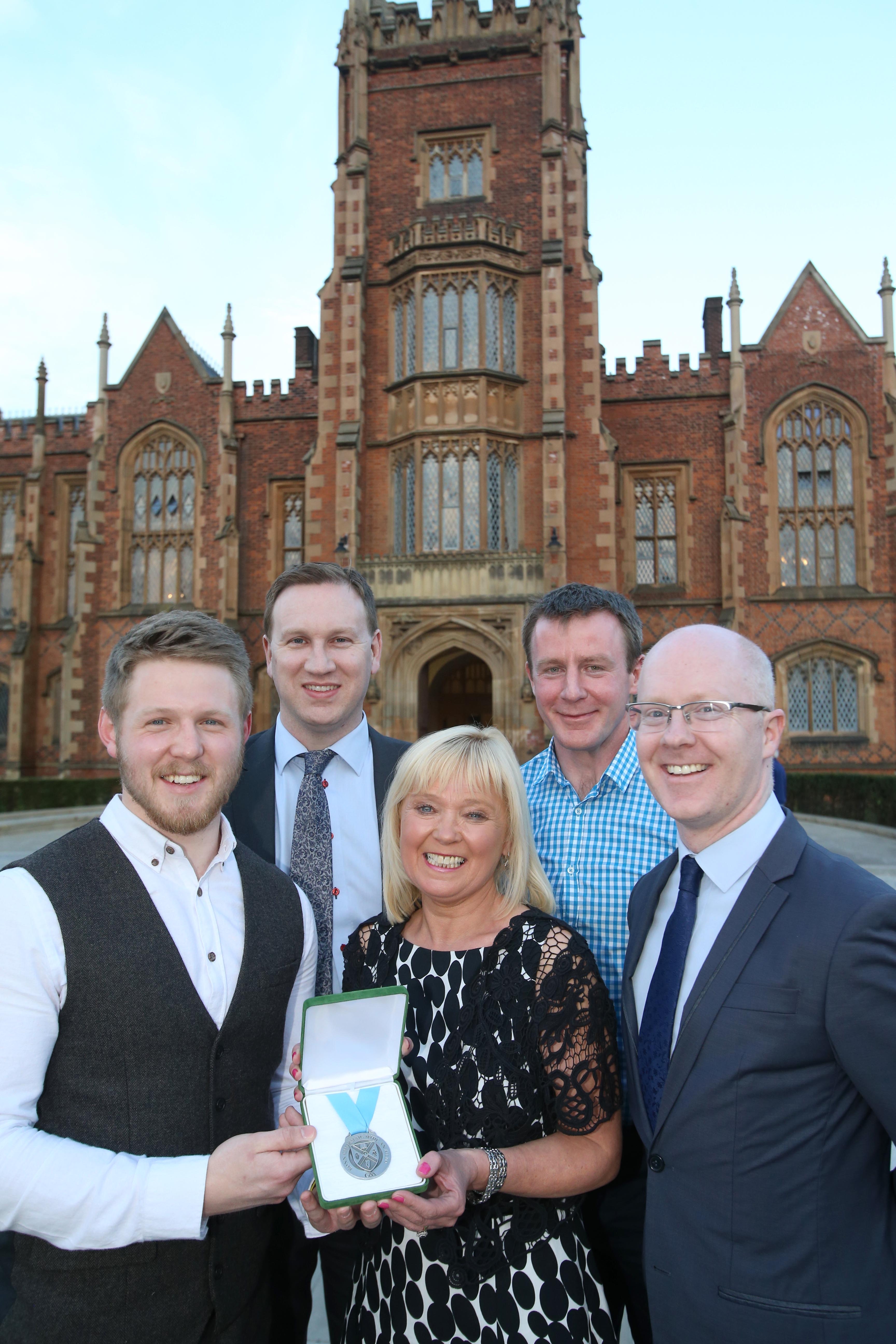 Queen's GAA Sigerson player and club treasurer Michael Monan has been awarded the Cormac McAnallen Medal for 2015 by Queen's GAA Past Members' Union.
Speaking at the award ceremony, Donal McAnallen highlighted the impact of Cormac's experiences as a Queen's player and student on his development. PMU Chairman Jack Devaney outlined Micheal's qualities as a player, teammate and clubman which set him apart as the stand out candidate for this award.
In addition, the tradition of a contemporary of Cormac's contributing continued as his Sigerson 1999 captain Justin McNulty (Cormac was vice Captain) conveyed his memories of the great man as a teammate and the three values of determination, honesty and tenacity that epitomised Cormac.
The Cormac McAnallen Medal remains the marquee award for students playing Gaelic Games at Queen's University. The selection panel choose a recipient annually who has displayed admirable qualities on and off the field of play as a player, team colleague and club member. Cormac himself was an exceptional player, leader and GAA member and this award and is an honour that players and prospective players at the university can aspire to.
Cormac McAnallen graduated from Queen's in 2001 with a BA Honours degree. He played with the club's Freshers team in 1997-98 (reaching an All-Ireland final) and the senior team for four seasons, winning a Ryan Cup medal in 1999 and a Sigerson title in 2000. He was also honoured with three Blues awards. He played a significant part in Tyrone's All-Ireland triumph in 2003 and was appointed as his county's captain shortly before his untimely death in 2003.