Sports Discussion Panel – Sidebottom, Brolly & Ringland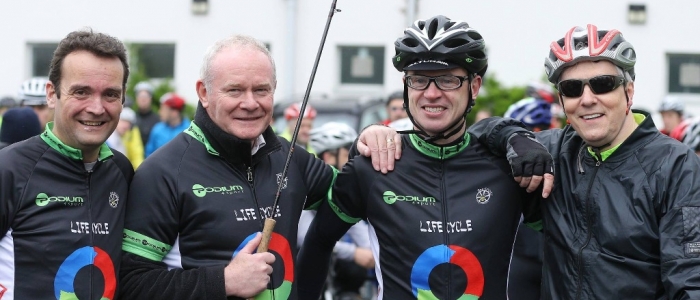 The Queen's GAA Festival is excited to announce a special sports discussion panel at Upper Malone on Friday the 14th February at 7pm. In partnership with the Department for Culture, Arts & Leisure BBC personality Mark Sidebottom will host an evening of lively discussion with leading sporting & political personalities around the theme of "Sport breaking down barriers".
The panel members will come from a diverse set of backgrounds and today we are announcing Joe Brolly and Trevor Ringland as our first two contributors.
Former All Ireland winner and barrister Brolly has forged a controversial media profile in recent years, primarily as a TV pundit not afraid to speak his mind and has frequently been challenged around his views on the political nature of the naming of some GAA grounds and trophies. Joe is also an ambassador for the "Opt for Life" campaign support organ donor awareness.
Also from the legal family, Trevor Ringland too comes from a distinguished sporting background, having played extensively for Ireland and represented the British & Irish Lions. A former Ulster Unionist, Trevor is now co Chairman of the NI Conservative Party and stood as their candidate in East Belfast for the 2010 General Election.
We are eagerly anticipating some fantastic debate around Sport, how it can be a catalyst for inclusion and divisiveness and how it can influence our communities.
We will soon be announcing the other panellists and are excited about the debate that the combination will create.
Event Detail:
Queen's GAA Festival Discussion Panel – "Sport breaking down Barriers"
Friday 14th February, 7pm at the Upper Malone Clubhouse (The Dub).
Price – £5
Tickets are available over the phone or at reception from the Queen's PEC – 02890681126 or via the festival website on the following link: