Tyrone dish out lesson to students
Tyrone 3-19 Queen's University 1-8: A stunning 2-12 without reply in the last 25 minutes spelt out exactly how wide the gap is becoming between those county teams who are coming into the McKenna Cup with some level of preparation and the university sides.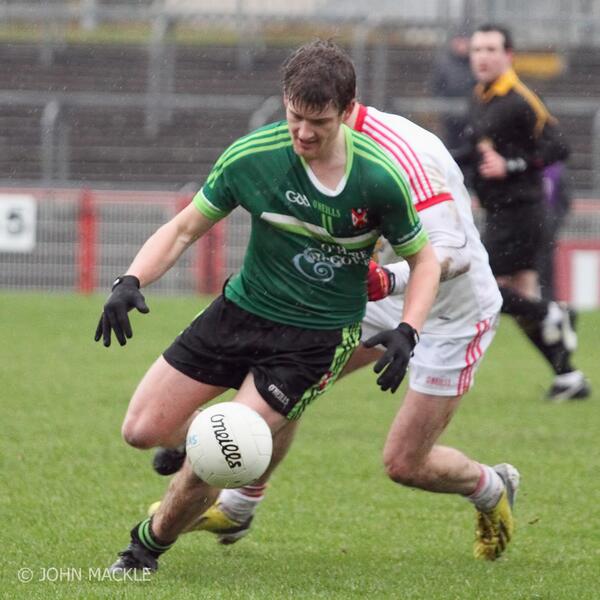 By half-time Queen's had put up an admirable show at Healy Park. Two early Ryan Murray points, along with the dangerous Ryan Rafferty taking a ball out wide and roasting marker Hugh Gallagher before solo-dummying goalkeeper Mickey O'Neill and finishing to the net, showed that the students were not down in Omagh for the spin.
In flashes Tyrone were managing to show their ability but the wind played its part too.
Young debutant Danny McNulty didn't get a clean strike on eight minutes but nonetheless hit the net and with the help of PJ Lavery and Connor McAliskey, as well as a Ciaran McGinley point, they broke even at the interval.
Playing without a sweeper, the Tyrone full-back line looked inexperienced and at risk, but after two Rory Grugan points in the fifth and sixth minutes of the second half, Queen's failed to land another.
Mickey Harte made a triple substitution with Ronan O'Neill, Mattie Donnelly and Aidan McCrory all on, and their quality shone through as Tyrone crushed QUB.
Peter Hughes carved out three scores for himself in a blistering seven minute spell and, with confidence up, arrowed the fourth and best of them with normal time up. The defence was breaking at will with McGinley adding a second and Peter Harte confidently dispatching a shot over the bar.
Queen's manager Anthony McGrath admitted at this point his side "mentally retreated" as O'Neill and Shay McGuigan combined to put Lavery through to stroke home and just before the final whistle a flick down from Donnelly to Paddy McNeice set up the third goal to leave the final margin a whopping 17 points.
"We are happy with that because you have can have the upper hand on a team and still not convert that into scores," Mickey Harte reflected.
Providing Tyrone avoid a heavy defeat to Armagh here on Wednesday night, they are all but through.
TYRONE: M O'Neill; H Gallagher, K Gallagher, R McNamee; C McGinley 0-2, P Harte 0-1, T McCann; N McKenna, C Grugan; K Gallagher, P Hughes 0-4, PJ Lavery 1-2; P Quinn 0-1, D McNulty 1-1, 1x'45', C McAliskey 0-5, 2f. Subs: R O'Neill 0-2, M Donnelly and A McCrory for Quinn, McNulty and Campbell (48m), S McGuigan 0-1 for McKenna (59m), P McNiece 1-0 for McAliskey (64m), R McKenna for Gallagher (70m). Yellow cards: 0. Black cards: 0.
QUEEN'S: M Cunningham; P Quinn, C Cullen, C McNulty; R Mallon, D O'Hanlon 0-1, G Collins; M McElhinney, A Findon; R Murray 0-3, 1f, C Maginn, H Óg Colton; S McArdle, R Grugan 0-3, 1f, R Rafferty 1-1. Subs: M Monan for McArdle (51m), R McGrady for Rafferty (59m), T Donnelly for Maginn, T Gallagher for Findon (61m), K Moynagh for Cullen (65m), M McCann for Murray (70m). Yellow cards: Maginn (43m), McElhinney (44m). Black cards: 0.
Referee: Martin McNally (Monaghan).