Sean O'Neill GAA Academy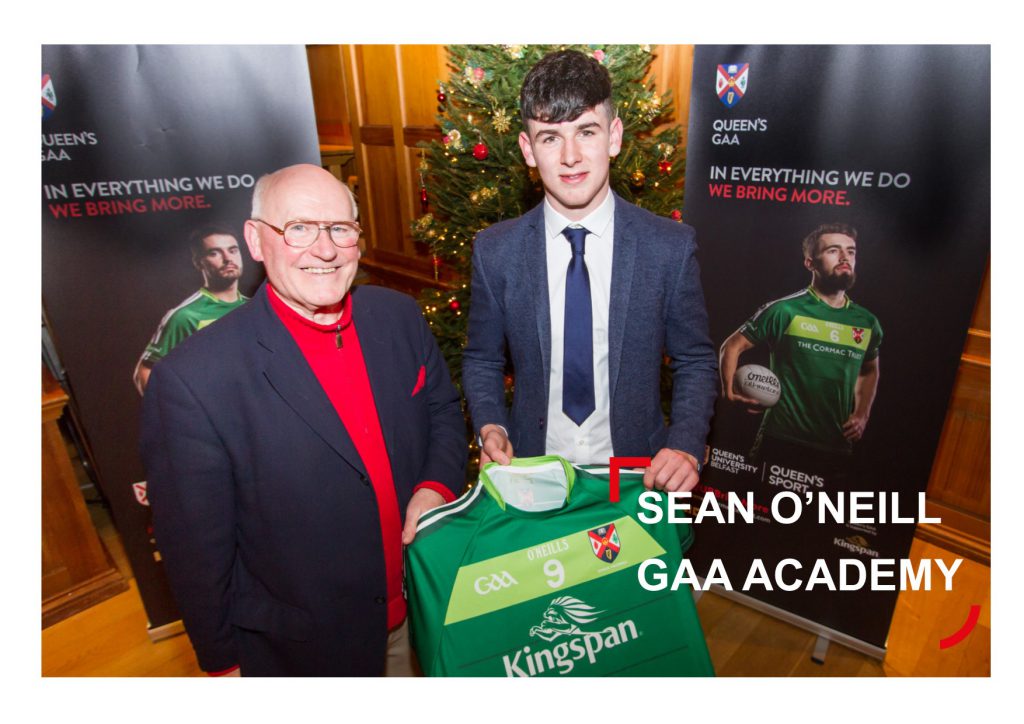 APPLICATIONS REOPEN IN JULY 2018. CLICK TO MAKE AN ENQUIRY.
Named in honour of one of Queen's, Down's, and Ulster's all-time greats, the SEAN O'NEILL GAA ACADEMY provides developmental and financial support for our student athletes seeking to compete at the highest level across all codes within the GAA.
Students can avail of a range of support structures which include end-of-year bursaries based on performance, clothing, complimentary gym access, sports psychology, high-performance coaching, and a bespoke strength and conditioning programme from renowned practitioner Mick McGurn at our first-class Upper Malone facility. Queen's Sport has also recently teamed up with Kingsbridge Private Hospital to provide the very best in physio and injury rehabilitation, through our Academy physio Shea McAleer.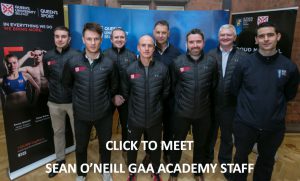 In 2017-18 Queen's Sport increased the number of Student Athletes we support, including four inter-county footballers as part of our ELITE ATHLETE PROGRAMME (please see separate page).
The SEAN O'NEILL GAA ACADEMY supports student athletes through a tiered system which encourages growth and development as the year progresses.
In 2017-18:
20 students had full academy status and receive support as follows:
– Bursary cheque
– Facilities membership
– Professional services (including S&C, mentoring, mental skills development, etc.)
20 students had sub-academy status and receive support as follows:
– Facilities membership
– Professional services (including S&C, mentoring, mental skills development, etc.)
An additional 7 freshers received a tailored version of:
– Facilities membership
– Professional services (including S&C, mentoring, mental skills development, etc.)
An additional 20 Ladies and senior footballers received S&C support